2 years of Grassroots Climate Action
Back in May 2019 in Owen Sound, Ontario Canada, the locally-made documentary Resilience: Transforming our Community was premiered at the Roxy Theatre to a sold out audience. Following this screening, a group known as Climate Action Team (CAT) Bruce Grey Owen Sound met regularly to catapult the climate discussion into the forefront of Owen Sound politics.
Additional Film Screenings took place by volunteers in their own communities around Grey and Bruce Counties, prompting several new grassroots groups to form, with the aim to push the issue to the forefront of their respective councils and communities. Several various climate initiatives were achieved including but not limited to council committees, declarations of climate emergencies, but significantly a large amount of community engagement thanks to a lot of volunteer power.
An Owen Sound steering committee of CAT Grey Bruce spurred the formation of the Owen Sound Climate Action Team in December 2020, freeing up this group to reformat for a regional audience, for it's monthly "Third Thursday" talks.
After 2 amazing years, the group will now announce a new name at a special event on May 20th 2021
Moving foward, we are looking to broaden our audience to 2 new segments:
Those who care but are not engaged
Those who are/wish to be engaged and do not have a municipally-based grassroots group.
...while keeping our main objectives in mind:
host a panel discussion with several community leaders on a topic that's relevant to all communities in the region: Tree-planting, Municipal Politics, etc. so that it becomes a consideration to those who are not currently in the discussion and "widens the net" to broaden reach.
act as a check-in for the entire region, the traditional territory of the Saugeen Ojibway Nation from the Maitland River to the Nottawasaga River and all communities in between, and learn what initiatives are happening and which could be replicated.
Twice per year we'll be hosting a "deep-dive" into the concept of systemic change, with sessions designed to spur conversation and that allows for more time for discussion with the audience. These special gatherings will be known as "PARADIGM SHIFT" and the first will be May 20th, 2021. Registration now!
PARADIGM SHIFT
Part 1: How to Talk to Neighbours about Climate
Registration here is now open!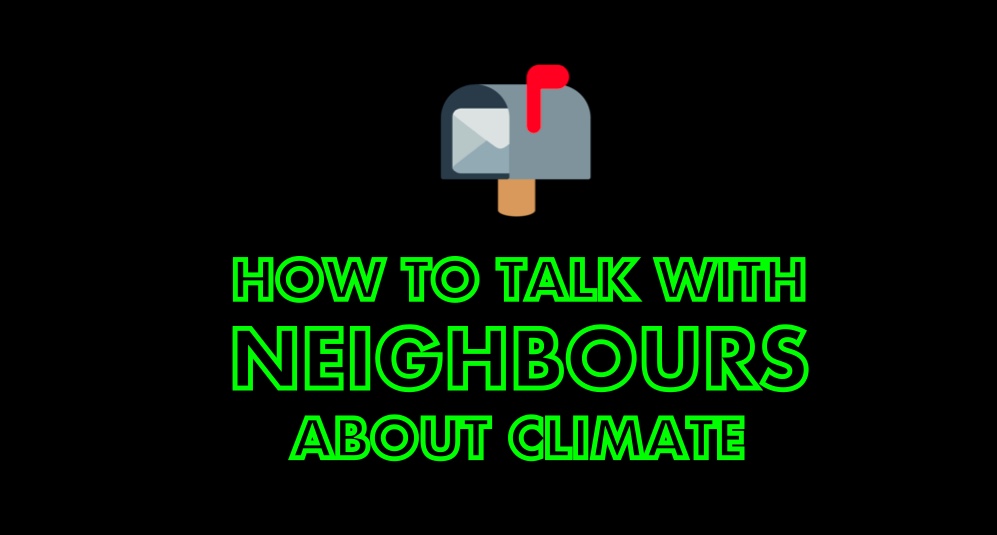 Thanks for choosing to act.
Grey Bruce Sustainability Network
Climate Forum